Vita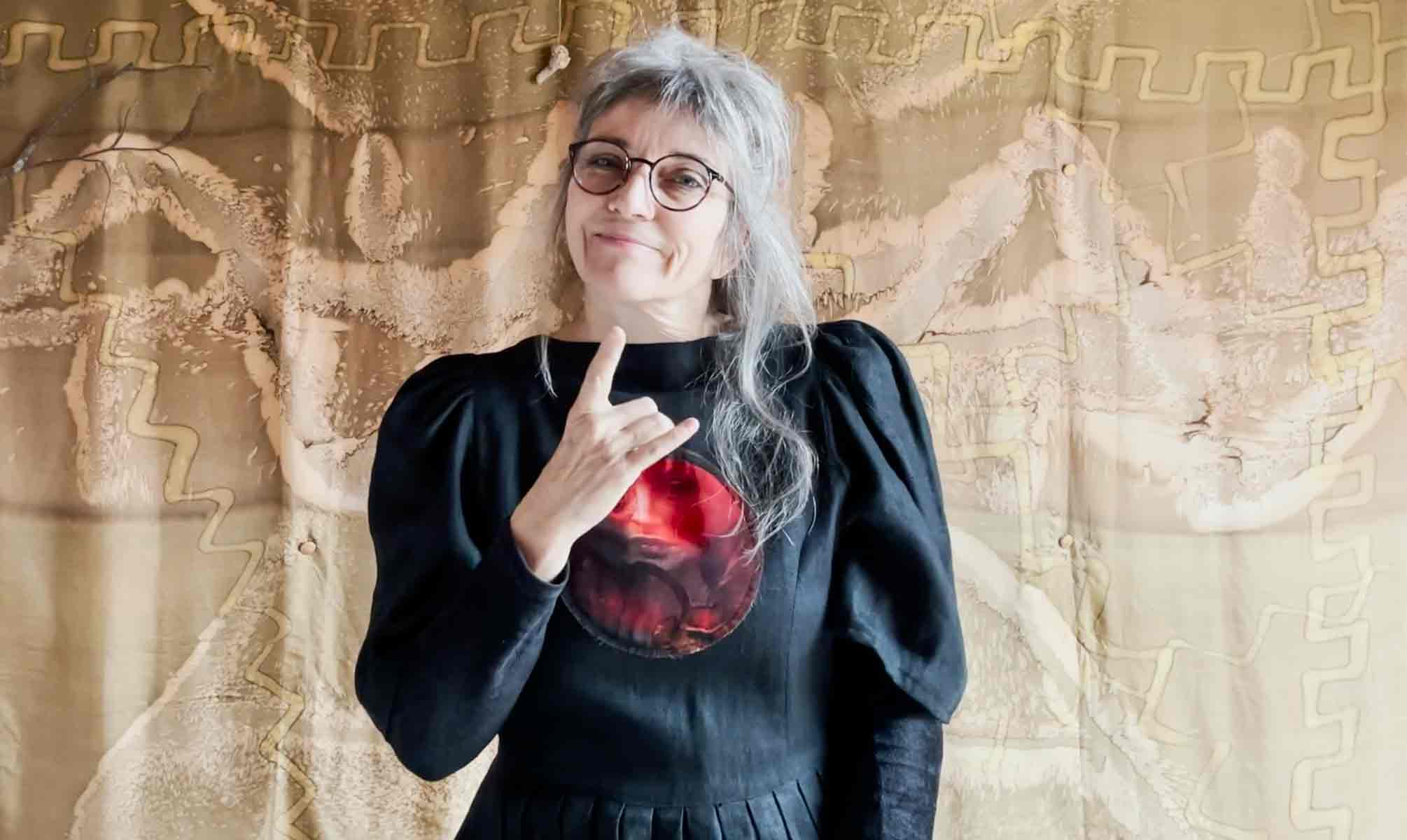 Bayrische Künstlerin und Alltagsforscherin
Als Künstlerin erforsche ich alte Heilweisen, schamanisches Frauenwissen und mache es in meinen Arbeiten sichtbar. Als Seminarleiterin gehe ich mit Frauen für die Entfaltung unserer Potenziale und weiblicher Weisheit.
Seit dem Abschluss meiner akademischen künstlerischen Ausbildung arbeite ich als freie Künstlerin und Lehrende in den Bereichen der heilenden Künste und der Bewusstseinsentfaltung. Meine Forschungs- und Wirkbereiche sind Kunst als Fachsprache des Schamanischen und die Verbindung von Kunst, Magie und Heilen. Ich gebe Seminare, male, filme, schreibe Bücher.
Gerne sitze ich an Feuern mit einer tiefen Glut, um Lebenslandkarten und Geschichten zu teilen. Ich inspiriere gerne und verstehe etwas von Heimat. Voller Freude gehe ich für die Entfaltung unserer Potenziale und dafür, dass wir unsere Medizinkraft verfeinern und vertiefen. Mit Humor, meiner Lebenserfahrung und meiner Kreativität möchte ich Dir und dem Leben begegnen.
Den Spuren der Närrin folge ich als humorvolle Bewusstseinslehrerin. Ich liebe Tiere, vor allem Katzen, Raben und Wölfe mit ihrer Intelligenz und Zärtlichkeit. Als Highländerin und Frau der Isar erkunde ich das beheimatete Unterwegssein. Die Wörter feiern, zelebrieren, Lebensfreude oder Großzügigkeit mag ich sehr. Und das sind noch lange nicht alle.
– 1961 im Zeichen des Skorpion in Bayern geboren
– akademische Ausbildung im Bereich Kommunikations-Design / Bildende Kunst
– seit 1987 freischaffend tätig als Künstlerin
– 1990 – 06 Dozentur für Kunst / freie Projekte
– Certified Master / Teacher of International Porcelain Artists
– Certified Teacher of China Painters
Die Filme sind auf meinem Youtube-Kanal zu sehen.
Die Free Pixie-Bücher sind bei Yumpu und issuu zu sehen.
Heimatgschichtn
Der Fernsehsender münchen.tv war zu Besuch und hat einen Film bei mir im Atelier zur Serie Heimatgschichtn gemacht. Da geht´s ums Reisen und um Heimat, um Textiles, den Lebenskoffer und den Eglsee.
Der Link zum Film